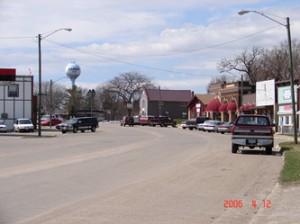 As your family travels to East Silent Lake Resort, you'll also want to visit the many unique and tourist-friendly communities of Otter Tail County sprinkled among wooded hills and crystal clear lakes! One of the cities in Otter Tail County you'll want to visit is Ashby, a small, friendly community located in a setting of beautiful lakes, farms and scenic woodlands.
Ashby is located in west central Minnesota on Highway 78, 150 miles northwest of Minneapolis, and 80 miles southeast of Fargo, ND, which is 3 miles off Interstate 94 between Fergus Falls and Alexandria. One of the largest lakes in the area perfect for fishing, sailing, or water-skiing, is the Pelican Lake, just south of Ashby. Central Lakes Trail, a beautiful biking and snowmobile trail that runs from Fergus Falls to Osakis, passes through Ashby. Another newly completed Memorial Park is a great park to go if you enjoy hiking, biking and snowmobiling. Lake Christina, a widely recognized waterfowl lake, as well as plenty of public hunting areas, provide excitement for the hunting enthusiast. Ashby is an ultimate family travel destination if your family members like community activities. Ashby offers various community activities including the "Coots Unlimited" annual banquet in May; Appreciation Days Celebration in July; a farmers market in August and September and Santa Day in celebrated in December with a craft show.
Come and check out Ashby, the city that will bring you beautiful family memories while traveling in Otter Tail Lakes Country!