The crystal clear water of East Silent Lake is perfect for water sports. East Silent Lake Resort's Ski School can help you master the craft. From water skiing to wakesurfing, if you can pull it on water, we've got ya covered. Our Axis T23 professional wake surfing boat is equipped with a surf gate to ensure riders' success nearly every time! Our instructors have hundreds of hours both behind the wheel and in the water to assure the safety and success of each and every guest. From ages 2 to 102, we'll get you up!
Riders have the option to choose between water skiing, wakeboarding, wakesurfing, and kneeboarding. Choose just one or mix it up. The option is yours. Or, maybe you just want to do some tubing. Whether you want a relaxed cruise or white-knuckle thrill, we have a tube for you. Bring your family along to cheer each other on and shoot some video to share on your social media.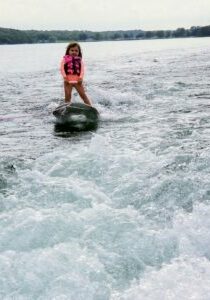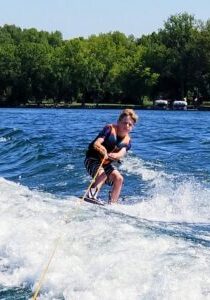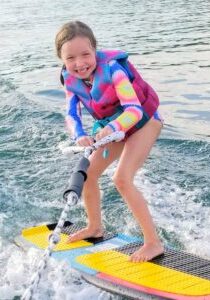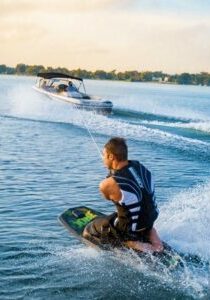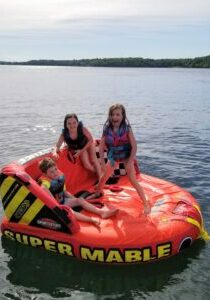 Lesson Rates
Rate Per Hour:
$150/hour for resort guests

$250/hour for non-guests
Includes:
Boat

Fuel

Driver and Instructor

Vests, Boards and Equipment
Already have a boat and captain? We have a large assortment of equipment for rent during your stay. We have youth and adult sizes. Check out some of the collection below. Equipment can be rented for $10 per day or $50 per week.
Skis, Wakeboard and Kneeboard Rentals