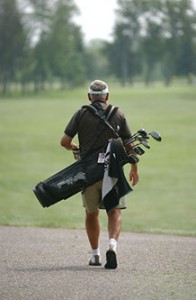 East Silent Lake Resort is a perfect family resort that provides your family members with easy accesses to all kinds of family activities in Otter Tail County, including golf! Among all of the golf courses near East Silent Resort, Balmoral Golf Course is one of the most unique – offering your family an unforgettable golf experience.
Balmoral Golf Course was named after the flour grist mill operated in the creek in front of the course that leads into Ottertail Lake. Balmoral Golf Course is a popular and beautiful 18 hole – Par 72 championship course located on the southeast side of Ottertail Lake in west central Minnesota. It's a classical golf course opened since 1961, and was voted as the "area's favorite golf course" in a recent online survey.
Can't wait to check it out? Please don't hesitate to book a golf excursion at the great Balmoral Golf Course while vacationing at East Silent Resort.