As your family travels through Northwestern Minnesota, you'll also want to visit the many unique MN communities of Otter Tail County sprinkled among wooded hills and crystal clear lakes! Our communities are rich in culture and offer an assortment of activities for the whole family. One of the well-loved cities in Otter Tail County is New York Mills, population 1,195, is located in the northeastern part of Otter Tail County, the heart of Minnesota Lake Area. Within minutes of a host of excellent fishing and recreation lakes, your family can enjoy all four seasons this area has to offer. New York Mills has the finest facilities to be found in a community of its size.
The first Finnish settlers of New York Mills arrived in 1874 bringing with them the traditions of their rich culture which still flourishes in New York Mills. Even today there are many people who speak the language. You can buy flatbread at the local bakery. Your family can learn local history by visiting the Finn Creek Museum, an eighteen acre interpretive site devoted to the preservation of the Finnish Culture. The site includes a 1900 original farmstead, log barns, sawmill and gift shop. The last weekend in August, the site is host to Finn Creek Festival, an annual celebration featuring entertainment, demonstrations and food.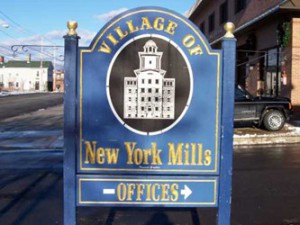 The New York Mills School District is proud to house the James W. Mann Performing Art Center, a state-of-the-art facility which offers events for your family to experience, such as ballet performances, vocal performances and community plays. Also, the New York Mills community hosts variety of fun activities and events for your family to choose from. For example, the world's largest Ronald McDonald benefit ride occurs here each year.
The city is the home to the nationally renowned Regional Cultural Center, which hosts "The Great American Think-off". What's more, if your family members are fans of boat culture, New York Mills is also the home of Lund Boats. The Lund trademark is regarded as a symbol of quality to all in the boating industry, and Lund boats are a common sight on the lakes of Minnesota as well as around the world.
New York Mills is such a perfect travel destination that your family would not want to miss in your Otter Tail family trip.