As you know, we're celebrating East Silent Resort's 100th year. It is humbling to think
about the thousands of family traditions that have taken place on this small parcel of land in Otter Tail County. As a tribute to the many families that came before us, we'll be chronicling East Silent Resort's history here in our blog. We hope you'll follow along…and maybe even share your Minnesota family vacation tradition with us. Where should we start? Where else! With East Silent Resort's first family…the Bublitzs.
Did you know the original owner of East Silent Resort was a minister? Charles Frederick Bublitz began his active ministry in 1888. He was ordained in the Methodist Episcopal Church in 1893. He served pastorates in Minnesota and North Dakota, and in the early years preached only in German. In 1890, Charles married Louise Baumeister. They had three sons: William (1891-1961), Carl (1892-1962), and Louis (1894-1954). Louis' mother (Louise Baumeister) died in childbirth. In 1895, Charles married Louise Luchau. Their children were: Louise (1896-1987), Lester (1898-unknown), Pearl (1900-unknown), and Wilbur (1902-1992). In 1915, on his way home from a conference in Minneapolis, Charles stopped in Fergus Falls at a land company that showed him 96 acers on East Silent Lake (known today as East Silent Resort). Charles was familiar with this part of the country because he had lived in Bertha where he had a church, and he had served many other churches in the area. The Bublitz used the property as a summer vacation retreat for about 10 years. After his retirement from the ministry in 1925, Charles and his wife Louise moved to the lake.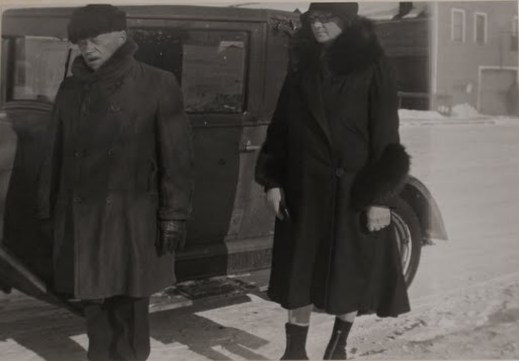 This is the earliest known picture of East Silent Lake. The photo was taken by Louise Bublitz (1896-1987). Louise was the first born child of Charles Bublitz and his second wife, Louise Luchau. The photo, taken in 1915, was taken with Louise's box camera which she received as a high school graduation gift in 1914.