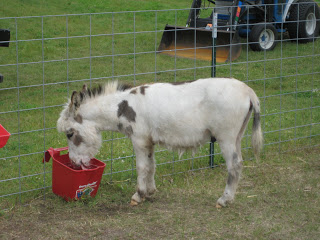 We are only one week away from the glorious return of Nacho and Molly. In the winter, your favorite East Silent Resort mascots vacation to the heated stalls of a Perham, MN horse stable. They'll return shortly after Easter and promise to be endless entertainment for our guests again. Still haven't met Nacho or Molly??? We still have some mid-summer availability. Call now to start a timeless family tradition at East Silent Resort.
This is the Northwest Minnesota Birding Report for Thursday, March 18, 2010 sponsored by the Detroit Lakes Regional Chamber of Commerce. You may also hear this report by calling (218)847-5743 or 1-800-433-1888.
Spring is coming the the northwest. As I compile this report, the ice is slowing sliding out of the Red Lake River by our house east of Thief River Falls, although I know that some ice still remains as the river passes through town. Birds are starting to come back – I saw two small flocks of geese, and a merlin on my way to work, and the resident horned larks have arrived in our neighboring fields. I have reports of CANADA GEESE, and HORNED LARKS from most counties.
Larry Wilebski in Kittson County reported on the species that he and Ron Erpelding saw in northwest of Lancaster on March 12: WHITE-WINGED CROSSBILLS in Lancaster, GRAY PARTRIDGE, WILD TURKEYS, MERLIN, and NORTHERN SHRIKE among others.
Connie Cox reported a pair of TRUMPETER SWANS and RED-BELLIED WOODPECKER in Clearwater County this week.
From Agassiz NWR in Marshall County, Gary Tischer reported that the pools are about 50 % ice free already, and the first waterfowl are starting to come in. This week there were a few CANADA GEESE. 5 MALLARDS and several COMMON GOLDENEYE arrived on March 16. On March 13, there were 15 CEDAR WAXWINGS at headquarters, and the BLACK-BILLED MAGPIES are making a nest there also. On March 18 a NORTHERN HARRIER was seen, and a BUFFLEHEAD showed up at Agassiz Pool. Along MN 89 at Mud River there were 2 SNOW GEESE, and a TUNDRA SWAN on March 16. Ten NORTHERN PINTAILS were observed on private land north of the refuge on March 18.
Pam Murphy in Pennington County southwest of Thief River Falls reported a pair of SANDHILL CRANES, several MOURNING DOVES, and a flock of 80-100 WILD TURKEYS that are resident nearby. Some of these turkeys were also reported by Bruce Olson who lives west of Thief River Falls. Zeann Linder observed a MERLIN calling near her house in the city.
Anita Vettleson reported that she saw four WILD TURKEYS near Plummer in Red Lake County this week. Ron Erpelding and I saw a GOLDEN EAGLE just inside Red Lake County in the northwest corner of the county on March 13.
Chris Merkord found WHITE-WINGED CROSSBILLS on the East Grand Forks campus of Northland Community and Technical College in Polk County on March 13. Sandy Aubol reported 2 COMMON REDPOLLS in East Grand Forks on March 16.
Kelly Larson, while birding in Polk County at Glacial Ridge, saw TRUMPETER SWANS, CANADA GEESE, SHARP-TAILED GROUSE, GREATER PRAIRIE-CHICKEN, GRAY PARTRIDGE , NORTHERN HARRIER, and many HORNED LARKS on March 17. Best of all, she found an adult SNOWY OWL on the snow clumps along the edge of the road a quarter mile southeast of the gravel company office. Ron Erpelding and I found two GOLDEN EAGLES in the county on March 14- one at Glacial Ridge in the gravel pit, and one southeast of Sherack near the border with Red Lake County.
Mel Bennefeld reported two flocks of CANADA GEESE and a female NORTHERN HARRIER at the Pondorosa Golf Club in Clay County on March 17.
In Otter Tail County, Dan and Sandy Thimgan saw AMERICAN KESTREL on March 16, RED-WINGED BLACKBIRDS on March 17, and COMMON GRACKLE and AMERICAN ROBINS on March 18.
Thanks to Anita Vettleson, Bruce Olson, Chris Merkord, Connie Cox, Dan and Sandy Thimgan, Gary Tischer, Kelly Larson, Larry Wilebski, Mel Bennefeld, Pam Murphy, Ron Erpelding, Sandy Aubol, and Zeann Linder for their reports.
Please report bird sightings to Jeanie Joppru by email, no later than Thursday each week, at ajjoppru@q.com OR call the Detroit Lakes Chamber's toll free number: 1-800-542-3992. Detroit Lakes area birders please call 847-9202. Please include the county where the sighting took place. The next scheduled update of this report is Thursday, March 25, 2010