This is the Northwest Minnesota Birding Report for Thursday, July 7, 2016 sponsored by the Detroit Lakes Regional Chamber of Commerce. You may also hear this report by calling (218)847-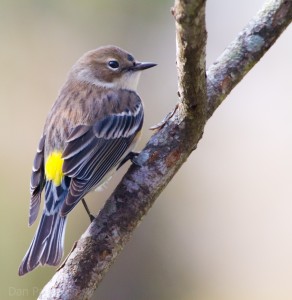 5743 or 1-800-433-1888.
We are starting to see the end of the nesting season for many species now. Young birds are being brought to the feeders for training in the art of getting free dinners. BALTIMORE ORIOLES ,  ROSE-BREASTED GROSBEAKS  andCOMMON GRACKLES   have both brought their young of the year to our feeder. I suspect that is also true of the RUBY-THROATED HUMMINGBIRDS .
Here in Pennington County, a RED-HEADED WOODPECKER  has returned to the feeders after an absence of several weeks. On July 6, I heard a BARRED OWL  calling in the night. CEDAR WAXWINGS have also returned to the yard.
Sandy Aubol saw two GRASSHOPPER SPARROWS  on the Polk County Side of the Red River greenway on July 6. In the campground she saw RED-HEADED WOODPECKERS, INDIGO BUNTING, and EASTERN BLUEBIRDS. Dave Lambeth reported six TURKEY VULTURES circling over the greenway on July 1, and also a RED-BELLIED WOODPECKER.
In Clay County, Patrick Beauzay found two BLUE-GRAY GNATCATCHERS  at Buffalo River SP on July 1. From the parking area by the swimming/picnic area, proceed south along the trail, cross the bridge and bear left up the slope along the trail. They were active in some bur oaks near the first clearing on the north side of the trail.
From Otter Tail County, Bill and Nancy Henke found a RED-HEADED WOODPECKER  along CR 78 between CR 126 and CR 38 on July 2.
John Ellis reported about 40 LEAST SANDPIPERS and some SEMIPALMATED SANDPIPERS  at the Osakis WTP in Douglas County on July 3.
Thanks to all who sent in their sightings this week.
Please report bird sightings to Jeanie Joppru by email, no later than Thursday each week, at ajjoppru@mncable.net OR call the Detroit Lakes Chamber's toll free number: 1-800-542-3992. Detroit Lakes area birders please call 847-9202. Please include the county where the sighting took place. The next scheduled update of this report is Thursday, July 14, 2016.