You will never leave your table hungry while vacating at our East Silent Resort in Otter Tail County. Many excellent restaurants are just in short drive distance from East Silent Resort!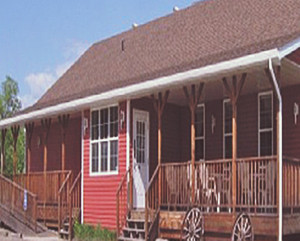 One of them is the Elmer's Texas BBQ, located next to Otter Tail Lake, just off of highway 78 between the cities of Battle Lake and Ottertail. Elmer's Texas Barbeque specializes in Texas style smoked meats including Baby-Back Pork Ribs, Beef Brisket, and Pulled Pork. Their signature meats are smoked for 5 to 12 hours each day and served fresh. The restaurant serves only the choicest cuts of pork ribs, beef brisket, and pulled pork, along with steaks, sea foods, unique side dishes, and fresh baked desserts. The truly authentic menu and atmosphere can create an enjoyable dining experience for your family.
Elmer's Texas BBQ is one of many excellent restaurants in Otter Tail County. Don't hesitate to take your family to try their famous Texas style dishes.