Meeting Spaces at East Silent Lake Resort
Groups of all sizes can be comfortably accommodated in East Silent Lake Resort's meeting spaces.
In recent years, East Silent Lake Resort has quietly become one of Minnesota's most unique and popular resort meeting venues. From large private sector corporations to religious organizations and everything in between, East Silent Lake Resort is Otter Tail County's premiere meeting destination. Why? For starters, we are dedicated to extraordinary customer service. Our dedicated staff will ensure every event detail will be professionally managed. Next, while we are a short drive from Perham, Pelican Rapids, Fergus Falls, and Detroit Lakes, we offer something most other regional meeting venues cannot...privacy! Our meeting spaces are sprinkled throughout 50 wooded acres in the heart of Otter Tail County, nestled next to the shores of East Silent Lake. Our unique location allows clients to avoid the typical workplace distractions so they can focus on their company retreat, board meeting, etc. Another reason East Silent Lake Resort has become a favorite meeting destination is the quality event and meeting spaces. If your company or organization is asking clients, employees, the board of directors, etc. to endure a day-long or multi-day work session, it should be in a comfortable, relaxing and fun setting. The meeting spaces at East Silent Lake Resort offer exceptional versatility, beautiful design elements, functionality, and most importantly, comfort.
Corporate Retreats
Add a new dimension to your meeting, conference or retreat by adding a program option to your visit. There are many different types of retreats, and choosing the right one is crucial in ensuring that the retreat is a success. Our professional facilitators can help you customize the perfect retreat in any of these broad areas:
Recreation & Wellness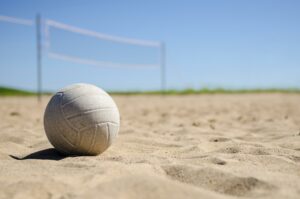 After spending 40+ hours a week in the office, it's easy to lose motivation and focus. Taking time away from the office and spending time outdoors is a great way for employees to rejuvenate, refresh, and to bond with each other. From fishing tournaments to silent retreats, we have activities for everyone. 
Leadership & Education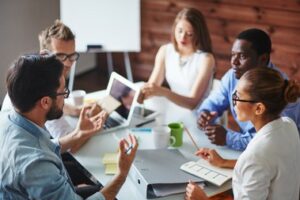 A leadership and education-based corporate retreat is a great opportunity for employees to learn, grow, and strengthen their skills with other team members. We specialize in executive leadership development and offer certified facilitation in the Myers Briggs, emotional intelligence, effective communication and difficult conversations. 
Strategic Planning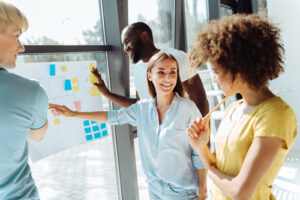 Strategic planning is used by organizations to set priorities, focus energy and resources toward agreed upon goals, and assess and adjust the organization's direction in response to a changing environment. We offer consulting and facilitation services for organizations of all sizes, tailored to each client's unique needs.
Request for Proposals
To inquire about hosting your next conference or meeting at East Silent, please fill out the form below. Our event coordinator will promptly reply with the information you are requesting.