This is the Northwest Minnesota Birding Report for Thursday, April 23, 2015 sponsored by the Detroit Lakes Regional Chamber of Commerce. You may also hear this report by calling (218)847-5743 or 1-800-433-1888.
After a pleasant weekend, it has been a cold and very windy week. Due to the strong north winds, migration has slowed, but there have been reports that most of the ducks have been seen in the northwest, and  a very few shorebirds are returning. SANDHILL CRANES  are back and starting to nest. EASTERN PHOEBES, TREE SWALLOWS, HERMIT THRUSHES, YELLOW-RUMPED WARBLERS, and PINE SISKINS have been reported throughout.  RED-TAILED HAWKS  and NORTHERN HARRIERS are everywhere.
A EURASIAN WIGEON was found by Bob Dunlap in Kittson County from the Twin Lakes overlook. I tried for it on April 23 to no avail although it may be still there among the many American coots and several other species of ducks.
In Becker County, John Hockema and Ben Fritchman observed  a CINNAMON TEAL on Balsam Lake on April 18.
Scott Dirks around Lake Osakis in Todd and Douglas Counties found a lot of waterfowl around the lake. WESTERN GREBE  was also seen there.
In Otter Tail County, Alice Martin reported DOUBLE-CRESTED CORMORANTS on April 16, RED-NECKED GREBE on April 17, and WHITE-THROATED SPARROW on April 22.
Marshall Howe in Hubbard County saw YELLOW-RUMPED WARBLER  on April 16, HERMIT THRUSH on April 17, GREATER YELLOWLEGS and NORTHERN CARDINAL on April 18 and many PINE SISKINS on April 21.
Around Itasca State Park, Connie Cox reported COMMON LOON, RUFFED GROUSE, NORTHERN GOSHAWK, OSPREY, AMERICAN WOODCOCK, BELTED KINGFISHER, MERLIN, WOODTHRUSH,  YELLOW-RUMPED WARBLER, and RUSTY BLACKBIRD  this week among others.
Steve Midthune reported that Becker County  has some mudflats and shorebirds are  starting to come in. He mentioned PECTORAL SANDPIPERS, GREATER YELLOWLEGS, LESSER YELLOWLEGS, SORA, and YELLOW-HEADED BLACKBIRDS  have been seen.
Sandy Aubol reported AMERICAN WHITE PELICAN, GREAT EGRET, RUDDY DUCK, and HUDSONIAN GODWIT at the Brandt-Angus impoundment in Polk County on April 18. MARBLED GODWIT  was seen at the Agassiz Valley impoundment. Shelley Steva and I visited the rice paddies in the eastern part of the county that day, and found many TUNDRA SWANS, with a few duck species mixed in. We also saw TURKEY VULTURE, PECTORAL SANDPIPERS, AMERICAN COOT, and VESPER SPARROWS.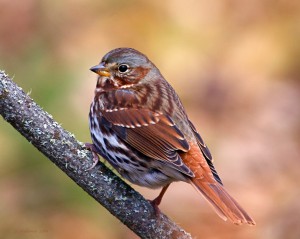 On April 18, Shelley and I found a similar mix of waterfowl in the Pennington County rice paddies, also MARBLED GODWIT, HERMIT THRUSH, YELLOW-RUMPED WARBLER, FOX SPARROW, and WESTERN MEADOWLARK in the area. A COOPER'S HAWK visited our bird feeders on April 22.
In Marshall County, Sandy Aubol saw BONAPARTE'S GULLS at that side of the Agassiz Valley impoundment. Beth Siverhus visited Agassiz NWR on April 18 and found a large variety of species including TRUMPETER SWAN, many ducks, KILLDEER, DUNLIN, GREATER YELLOWLEGS, LESSER YELLOWLEGS, LONG-BILLED DOWITCHER, MARBLED GODWIT, FRANKLIN'S GULLS, EASTERN PHOEBE, and HERMIT THRUSH. ROUGH-LEGGED HAWKS  and SANDHILL CRANES were also seen in the county.
Beth Siverhus saw a GREAT GRAY OWL  in Beltrami County along MN 72.
At the Clearwater County rice paddies, Shelley Steva and I found all of the common ducks except for ruddy ducks on April 18. RED-TAILED HAWKS were also seen.
Species seen in Kittson County in the Twin Lakes area on April 23 included TURKEY VULTURE, SANDHILL CRANE, AMERICAN COOT, MARBLED GODWIT, WILSON'S SNIPE, RUBY-CROWNED KINGLET, GOLDEN-CROWNED KINGLETS, YELLOW-RUMPED WARBLER, and WESTERN MEADOWLARK.
In Roseau County, Beth Siverhus reported SHARP-TAILED GROUSE, SHARP-SHINNED HAWK, SANDHILL CRANE,  WILSON'S SNIPE, AMERICAN WOODCOCK, NORTHERN HAWK OWL, NORTHERN SAW-WHET OWL, DOUBLE-CRESTED CORMORANT, MERLIN, HERMIT THRUSH, and FOX SPARROW among others.
Lake of the Woods County species seen by Beth included NORTHERN GOSHAWK, SANDHILL CRANE, ROUGH-LEGGED HAWK, SHARP-TAILED GROUSE, RUFFED GROUSE, SPRUCE GROUSE, GRAY JAY, HERMIT THRUSH, and PINE SISKIN. Most of these were seen in the Beltrami Island State Forest.
Thanks to all who sent in their sightings this week.
Please report bird sightings to Jeanie Joppru by email, no later than Thursday each week, at ajjoppru@mncable.net OR call the Detroit Lakes Chamber's toll free number: 1-800-542-3992. Detroit Lakes area birders please call 847-9202. Please include the county where the sighting took place. The next scheduled update of this report is Thursday, April 30, 2015