Mushrooms, either you love them or hate them. If they are not your favorite thing to eat maybe this recipe will change your mind. They would be a great addition to any meal here at East Silent Lake Resort in Otter Tail Lakes Country. This recipe is from Dinner & Dreams: A Moroccan Recipe Journal and serves 4 with a 10 minute prep time and 10 minute cook time.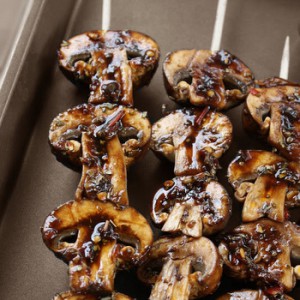 Ingredients:
1/2 tablespoon harissa
1 tablespoon olive oil
2 tablespoons balsamic vinegar
1 teaspoon dried oregano
8 ounces baby portobello mushrooms, halved lengthwise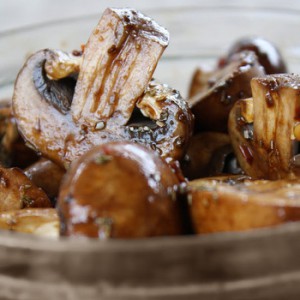 Directions:
Whisk the harissa, olive oil, balsamic vinegar, and oregano together in a medium bowl.
Add the halved mushrooms and toss well to coat. Marinate for 30 minutes.
Preheat the oven to 350 degrees Fahrenheit or Preheat the grill, if grilling.
Thread the mushrooms onto pre-soaked bamboo skewers. Roast them in the oven for 10-12 minutes, or grill them, 5 minutes per side.
Look for recipe ideas like this on East Silent Lake Resort's Pinterest Page, and "Amazing Appetizers as ESR | Recipes" board!