Minnesotans love a good casserole or hot dish recipe. This One Pot Cheeseburger Casserole recipe from www.damndelicious.com will be hard to resist. This One Pot Cheeseburger Casserole only takes a total of 30 minutes and is all made in one skillet, which means less clean up for you! Perfect for a quick meal while on vacation at East Silent Lake Resort. You're family will love this cheesy, pasta casserole!
Prep Time: 10 minutes
Cook Time: 20 minutes
Total Time: 30 minutes
Yield: 8 servings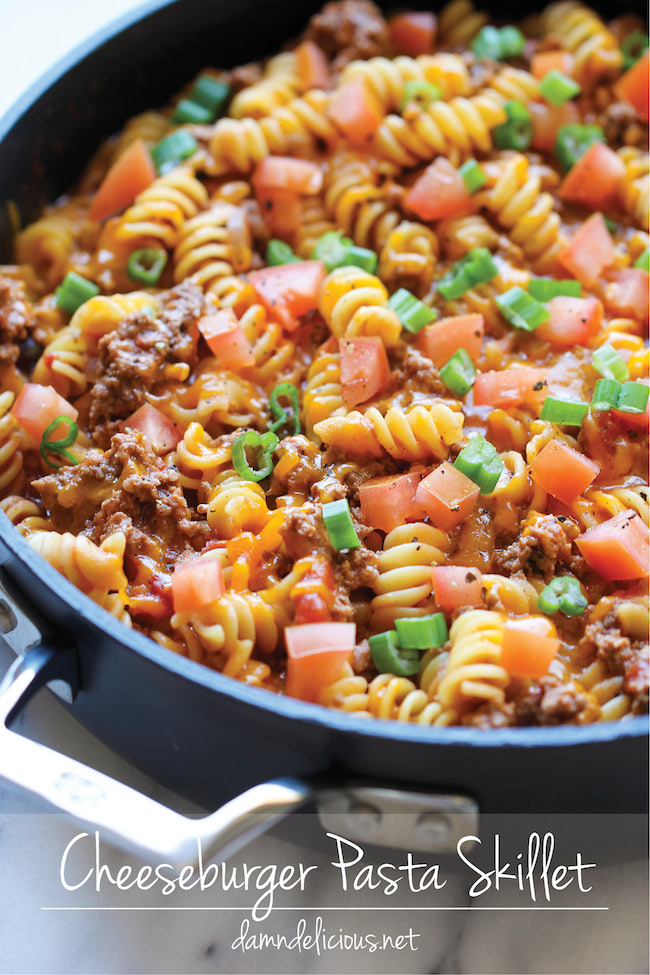 Ingredients:
• 1 tablespoon olive oil
• 1 1/2 pounds ground beef
• 1 onion, diced
• Kosher salt and freshly ground black pepper, to taste
• 1 (28-ounce) can whole peeled tomatoes, roughly chopped
• 1 (8-ounce) can tomato sauce
• 2 cups chicken broth
• 1/4 cup ketchup
• 2 teaspoons Dijon mustard
• 1 pound rotini pasta
• 2 cups shredded cheddar cheese
• 1 Roma tomato, diced
• 2 green onions, sliced
Directions:
1. Heat olive oil in a large stockpot or Dutch oven over medium high heat. Add ground beef and onion and cook until beef has browned, about 3-5 minutes, making sure to crumble the beef as it cooks; season with salt and pepper, to taste. Drain excess fat.
2. Stir in tomatoes, tomato sauce, chicken broth, ketchup, mustard, pasta and 2 cups water. Bring to a boil; cover, reduce heat and simmer until pasta is cooked through, about 13-16 minutes.
3. Remove from heat and top with cheese. Cover until cheese has melted, about 2 minutes.
4. Serve immediately, garnished with tomato and green onions, if desired.
Don't forget to check out more recipe ideas on East Silent Lake Resort's Pinterest page, and look at the "Home Cooking at ESR | Recipes" for inspiration in the kitchen!